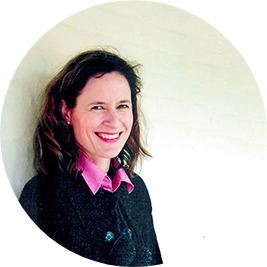 Dr. Heather Whitson
MBBS Hons FRACGP DipRACOG Dip
Pall Med (Clinical)
General Practitioner
Heather is a graduate of the University of New South Wales. She has completed two post-graduate diplomas – one in Obstetrics & Gynaecology, and one in Palliative Medicine – in addition to completing a certificate course in Sexual & Reproductive Health from Family Planning Australia. She is a fellow of the Royal Australian College of General Practitioners. Heather has worked in many rural and remote areas of Australia in general practice, Aboriginal health and palliative care. She has worked in the United Kingdom in the areas of psychiatry and emergency medicine. She enjoys all areas of general practice but has special interest in women's health, travel medicine and palliative care. In addition to working at Montrose, Heather teaches in the School of Medicine at the University of Notre Dame.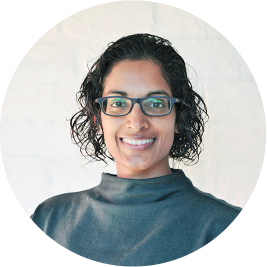 Dr. Dileni Fernando
B.Medicine (Newcastle) FRACGP
FPA cert
General Practitioner
Dileni graduated from the University of Newcastle and worked in a wide variety of hospitals including John Hunter, Maitland and Hornsby. Due to an interest in providing holistic care, she started work as a General Practitioner in 2008, and gained a wide variety of experience in both regional and urban practices within NSW. She has completed the course in Sexual Health and Reproductive Medicine from Family Planning Australia and is a Fellow of the Royal Australian College of General Practitioners. In addition she has worked for several years in a sexual health clinic. She enjoys the diversity of general practice and has special interests in sexual health, men's and women's health, and travel medicine.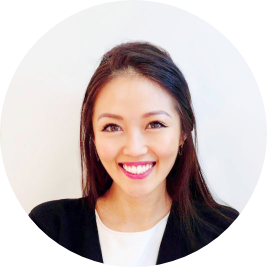 Dr. Catherine Choi
MBBS(USyd) BA LLB(Hons) FRACGP
Dip Child Health FPA Cert Cert Skin Can Med
General Practitioner
Catherine completed her medical degree at The University of Sydney, and subsequently gained experience at various tertiary hospitals and general practices across NSW. She has completed additional professional education in the form of a Diploma of Child Health, Certificate in Reproductive & Sexual Health and Certificate in Skin Cancer Medicine. She is also registered to provide antenatal care with Royal Prince Alfred Hospital, Royal North Shore Hospital and the Royal Hospital for Women. Additionally, Catherine is qualified to provide basic focussed psychological strategies to support mental health. Catherine has a love for the breadth of general practice. This includes women's health, sexual health and antenatal care, men's health, mental health and promoting healthy lifestyle changes. Outside of work, Catherine loves travelling to experience new cultures, attempting barre/pump classes and eating her herb garden much faster than it grows.
Dr. May Su
BSc (Med) MBBS (NSW) MMH
(GP) FRACGP
General Practitioner
May has completed a Master in Mental Health in 2010 at the Institute of Psychiatry. She enjoys all aspects of primary health care, with special interest in paediatric, women's health and sexual health. She is accredited to provide implanon insertion, shared antenatal care and psychological counselling. Away from work, May enjoys cooking, cycling and salsa dancing. She is mother to one beautiful little boy.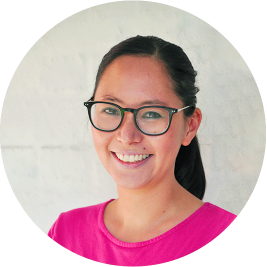 Dr. Rebecca Chan
MBBS BMedSci Grad Dip Genetic Couns
DCH FPAA Nat Cert
General Practitioner
Rebecca graduated from the University of Notre Dame Sydney in 2012 and has since worked in a number of hospitals and general practices throughout Sydney. She has completed both the Diploma of Child Health and the Family Planning national certificate in sexual and reproductive health. In addition, she holds a Graduate Diploma in Genetic Counseling from the University of Melbourne. She has special interests in paediatrics and women's health, and is accredited to provide implanon insertion and antenatal shared care. Outside of work, she is kept busy with her two young boys and enjoys running and good food.
Dr. Abigail Fox
BSc (Hons) MBBS (USyd) PhD
 
General Practitioner
Abigail completed her medical studies at the University of Sydney in 2016 followed by two years training in the Concord Hospital network including rural experience at Broken Hill. She has undertaken further training in paediatrics and has particular interests in preventive health, mental health, and caring for the LGBTQI community. She enjoys the diagnostic challenge and a variety of general practice and aims to deliver personalised holistic care.
Dr. Hunter Tuon
MBBS (Syd Uni) FRACGP

General Practitioner
Hunter graduated from the University of Sydney in Medicine in 1999. He worked and trained in Canberra Hospital prior to 2002 in areas of general practice and general surgery as well as pediatrics. He undertook general practice training from 2003 and became a fellow of the Royal Australian College of General Practitioners in 2005. His interests include preventive health, Implanon insertion and travel medicine.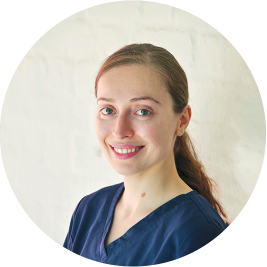 Marwah Armanazi


Practice Nurse
Marwah is passionate about providing the highest quality of healthcare that she would expect for her own care. She completed her Bachelor of Nursing from Flinders University in Adelaide and her training in primary healthcare nursing in Queensland. She has been working in general practice since. She recently made Sydney her new home after moving from Queensland. When not at work, Marwah enjoys working out at the gym and socialising. She enjoys dancing and always taking classes to improve her level!