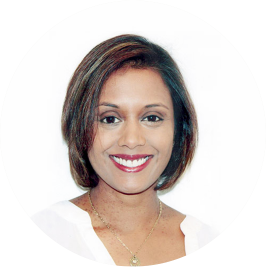 Thea Hamieh
M.Clin. Neuro B.Sc MAPS


Senior Clinical Psychologist
Thea is a Clinical Psychologist with 20 years experienceworking with individuals, couples, children and adolescents and families and is able to provide assistance with a range of life issues including stress, anxiety, depression, adjusting to major life changes, relationship difficulties, grief and loss, health issues such as weight, sleep, addictions, pain management or eating disorders, trauma, chronic illness and disability. In addition to working in private practice, Thea is the Head of Psychology Department at a major rehabilitation hospital. She has specialist training in educational assessments, educational support and remediation, assessment of literacy, motor and perceptual skills. She can assist with school readiness assessments, study skills training and educational enhancement techniques. She also has specialised training in the assessment and treatment of individuals experiencing difficulty with all aspects of thinking such as memory, learning, attention, language, reading and, decision making.
Pamela Verrender
PGDipPsych GDipPsych GDip Genetic Couns BSW (MAPS, MHGSA, MANZICA)
Psychologist
Pam is a registered psychologist with degrees in psychology and social work, along with postgraduate qualifications in family therapy, couples therapy and genetic counselling. Pam spent 15 years working as a social worker for the NSW Health Dept in psychiatry, intensive care and sexual assault. She applied her skills in specialised roles for the Legal Aid Commission, Juvenile Justice NSW and private IVF clinics. Pam has extensive experience in a broad range of mental health problems including depression, anxiety, stress, post traumatic stress disorder, adjustment difficulties, autism spectrum disorder, ADHD, grief and loss, domestic and sexual violence, relationship issues, perinatal mental health, and perinatal non-directive counselling. Pam is committed to assisting people with treatment strategies that are evidence-based, including CBT, ACT, IPT, DBT, Milan Systemic Therapy and Gottman Couples Therapy. She has a warm ,respectful, non-judgemental, interpersonal style and tailors her work to fit the needs of her patients.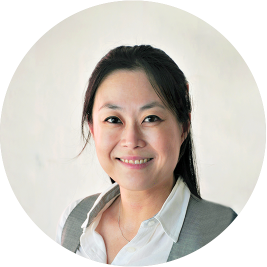 Natalie Wong
BA.BSc. (Psych) PGDipPsych AssocMAPS


Psychologist
Natalie is a passionate psychologist committed to facilitating insight, positive change and to improving the quality of her clients' lives. She graduated from the University of Sydney in 2007 and has been working in varied settings since 2008. Natalie began private practice in 2010, and more recently worked at St Vincent's Hospital, and Prince of Wales Private Hospital for pain management. She has experience in the assessment and treatment of a broad range of mental health issues and well-being issues including anxiety, depression, self-esteem issues, interpersonal and relationship problems (including couples therapy), drug and alcohol issues, grief and adjustment difficulties. She works with older adolescents and adults and is bilingual in Cantonese and English. Natalie utilises a range of techniques suited to individual needs drawn from CBT, ACT, DBT, and mindfulness-based concepts.
Daniella Thrassis
B.App.Sci(Phty) M.Musc and Sports.Phty
APA Sports Physiotherapist
Daniella graduated from the University of Sydney in 2010 and went on to complete a double masters degree in Sports and Musculoskeletal Physiotherapy from Griffith University in 2016. She is an APA titled Sports and Musculoskeletal physiotherapist and currently is the Rehabilitation Physiotherapist at NSW Waratahs. Previously she has worked in large multidisciplinary sports medicine practice, Sydney Roosters NRL and Sydney University Rugby Club. She is also a Clinical Pilates instructor. As a result, she has seen and rehabilitated a variety of conditions and injuries from both the sporting and general population. Combining her clinical and treatment skills with her pilates and rehabilitation experience Danni is passionate about using her manual skills, rehabilitation abilities and understanding of complex musculoskeletal injuries to help her patients. She believes that this will help them to achieve their goals of returning to sport, or activity, pain free.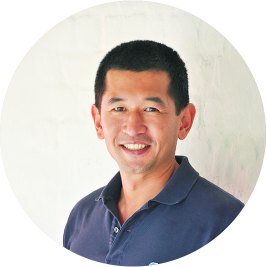 Shane Kertanegara
B.App.Sc.(Phty)(Hons)
Physiotherapist
Shane Kertanegara graduated from the University of Sydney in 2006 with 1st class honours and the University Medal. He is the current Head Physiotherapist at the NSW Waratahs and has been at the club for 10 years. A published author and current lecturer at the University of Sydney, Shane's previous roles include Head Physiotherapist of Australian U20s Junior Wallabies and Sydney University Rugby Club. Shane has an interest in treating lower limb injuries, hip and groin pain, tendinopathies and the shoulder joint. He will aim to establish an accurate diagnosis, clear management plan and use effective treatment options to guide you through your condition.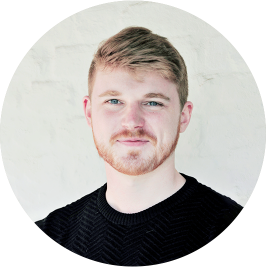 Declan O'Connor
B.Pod. M.A.Pod.A. M.AAPSM M.S pMedAus

Podiatrist
Declan has worked in private practice since graduating from the University of Newcastle, working in multiple clinics on the North Shore and in the Eastern Suburbs. He jointly runs and manages podiatry practicesin the North Shore area and the city where his focus is on promoting foot health and improving body posture as well as providing domiciliary podiatry care to patients across Sydney in their homes, and in retirement villages & aged care facilities. Declan enjoys diabetic foot care, neurological & vascular testing, and using orthoses to treat musculoskeletal aches & pains and to improve posture, and nail surgery, but is available for any foot or lower limb issue big or small. Declan is available every Tuesday from 8am and alternate Saturday.